Vortex Keyboard
Regular price
$154.00 USD
Regular price
Sale price
$154.00 USD
Unit price
per
Sale
Sold out
Share
View full details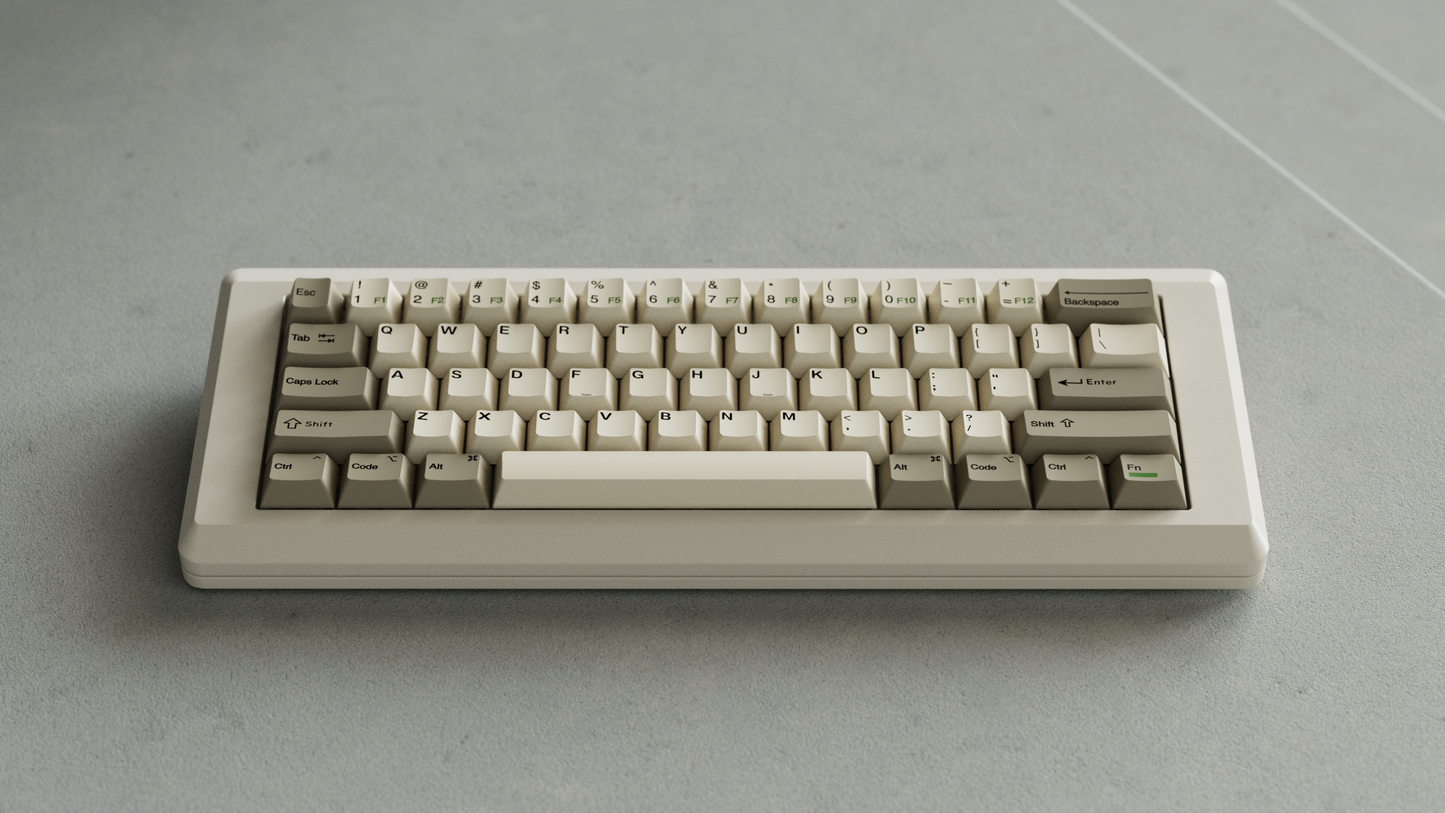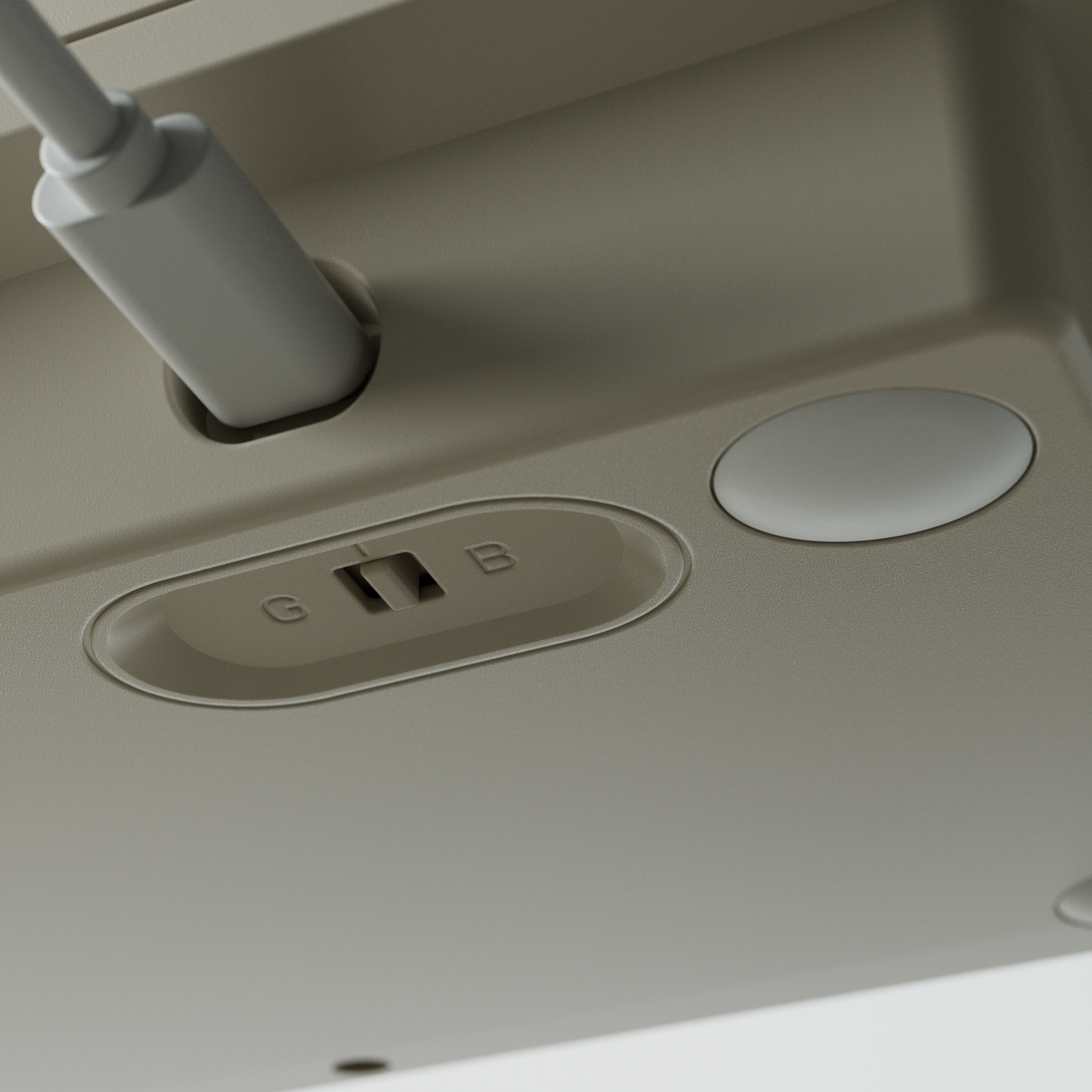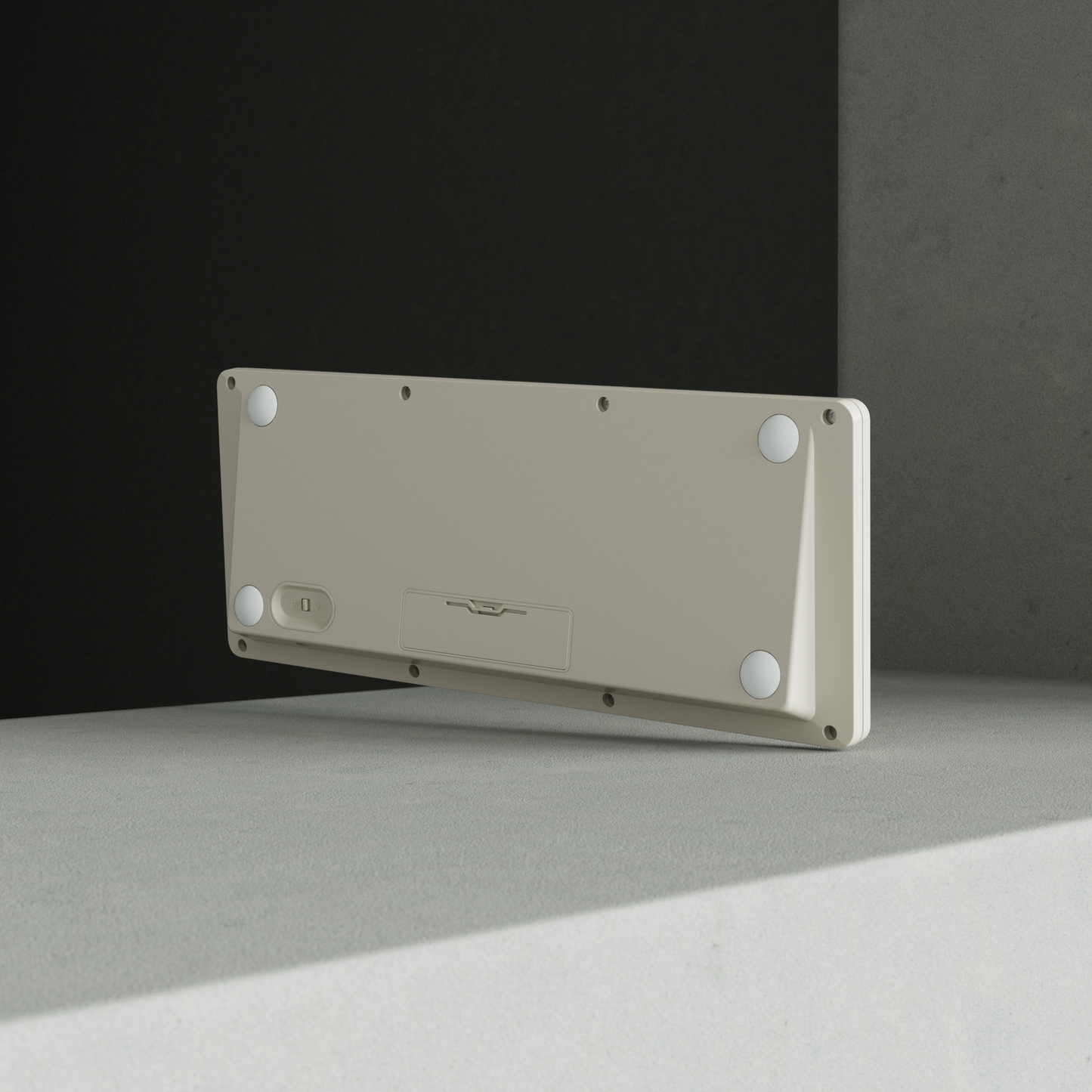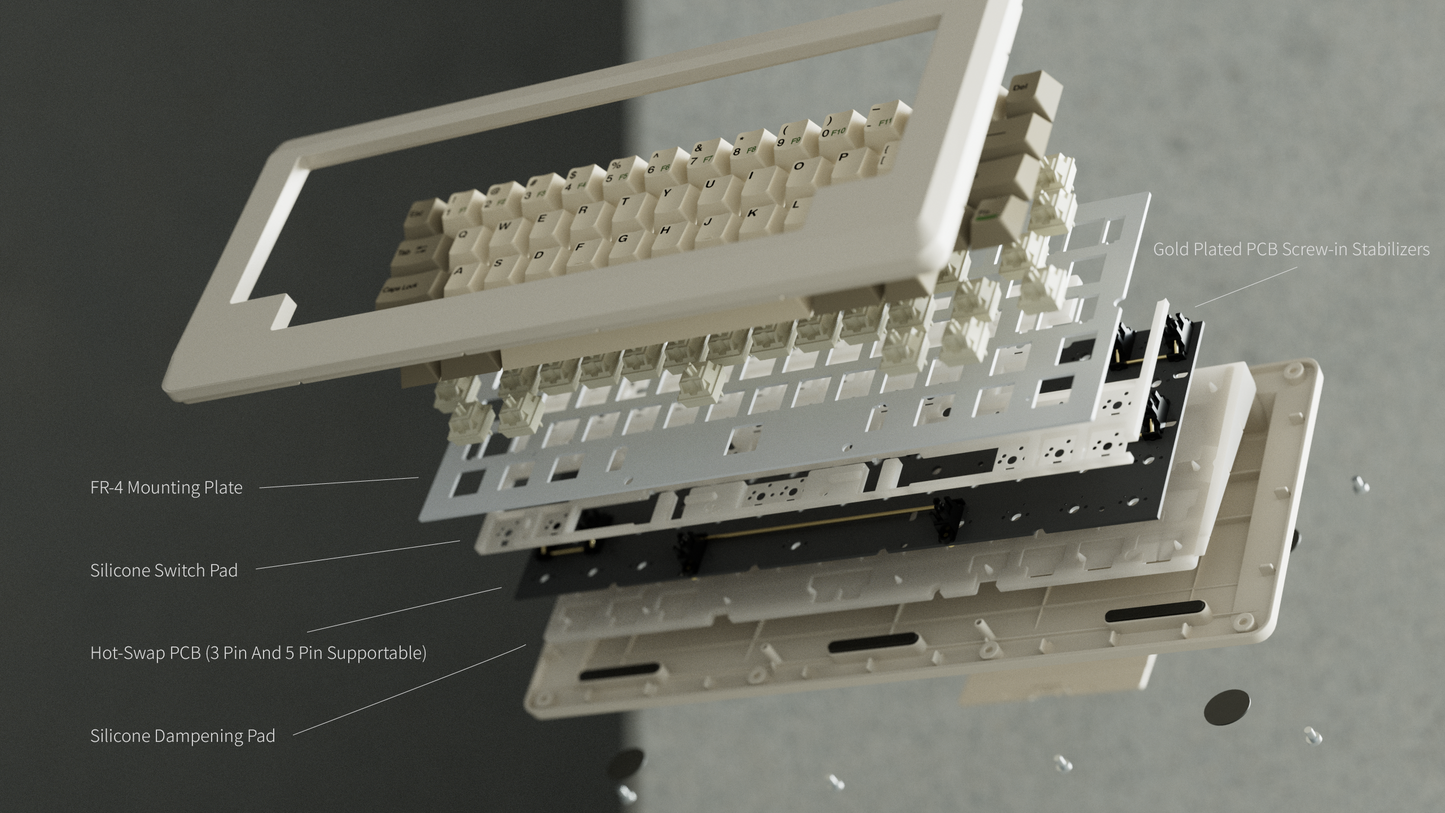 INSTOCK NOW
Both triple-mode/QMK version are the same design and structure
We have included the bottom switch and battery wire.
This is provided for the convenience of users who may have specific requirements or may have purchased an additional triple-mode PCB.
Vortex M0110
Provide In Various Options With Modernized Functionality
M0110
7U Spacebar
With HHKB layout
M0110 6.25
6.25U Spacebar
Supports Tsangan layout 
*you could change the bottom row's layout to 1.5u-Ctrl. 1u-Winkey , 1.5u-Alt and 7u-Spacebar. But you would have to prepare your own stabilizers and the special keys' keycaps. 
Wired USB Type-C
USB Type-C connectivity for fast and reliable data transfer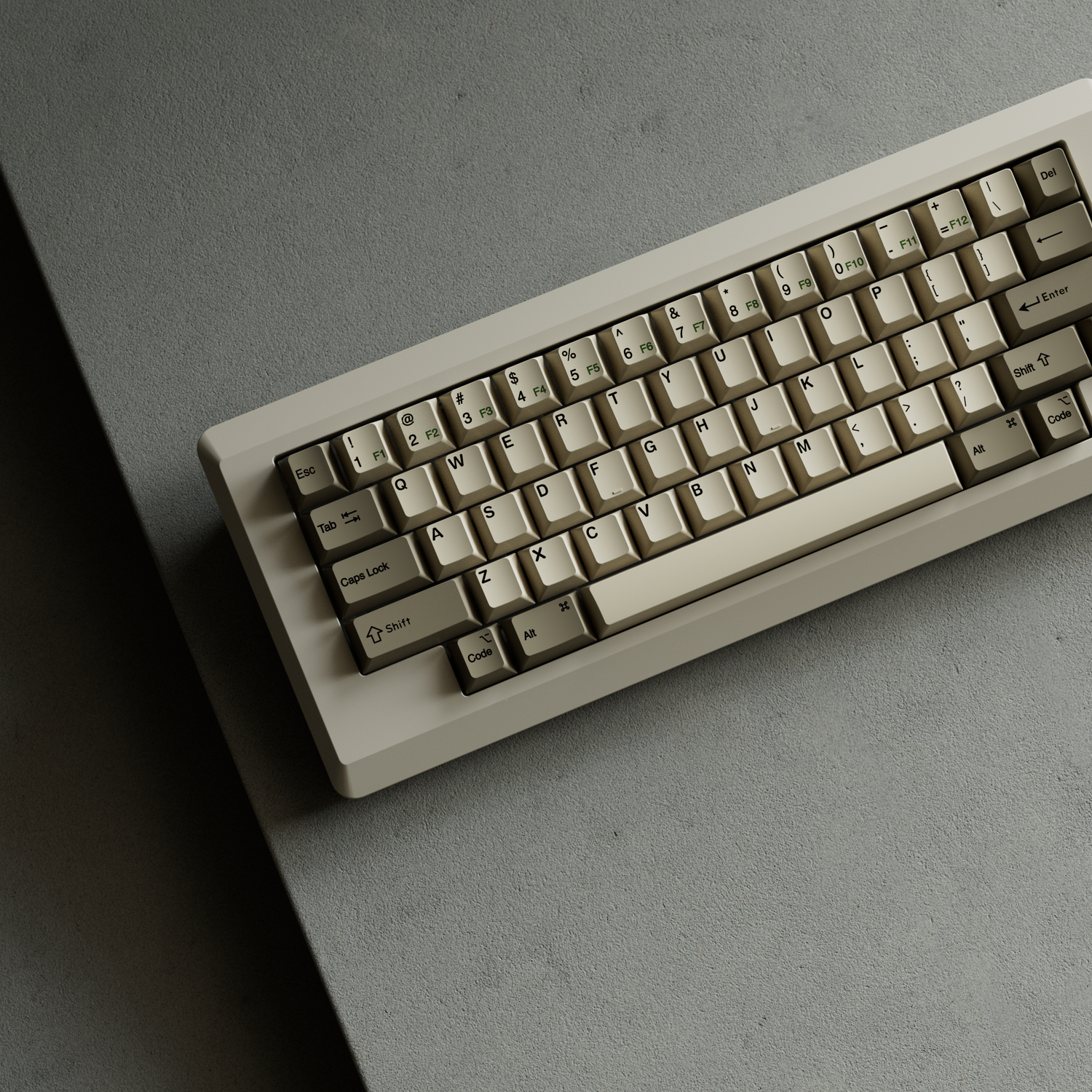 QMK/VIA/Vial
Compatible with QMK, VIA, and Vial software, providing users with versatile customization options
*M0110 QMK/VIA/Vial is certified based on the V3 protocol, while the Vial protocol has not yet been updated. Once it is updated, we will promptly upload the relevant documentation to ensure the compatibility. 
Therefore, upon shipment the product will only be compatible with QMk and VIA
PBT Keycap

Comes with high-quality PBT dye-sublimation keycaps in the OEM profile for durability and aesthetics

Hot Swappable PCB

Hot-swappable functionality for easy switch replacement

FR4 Mounting Plate

Equipped with a sturdy FR4 mounting plate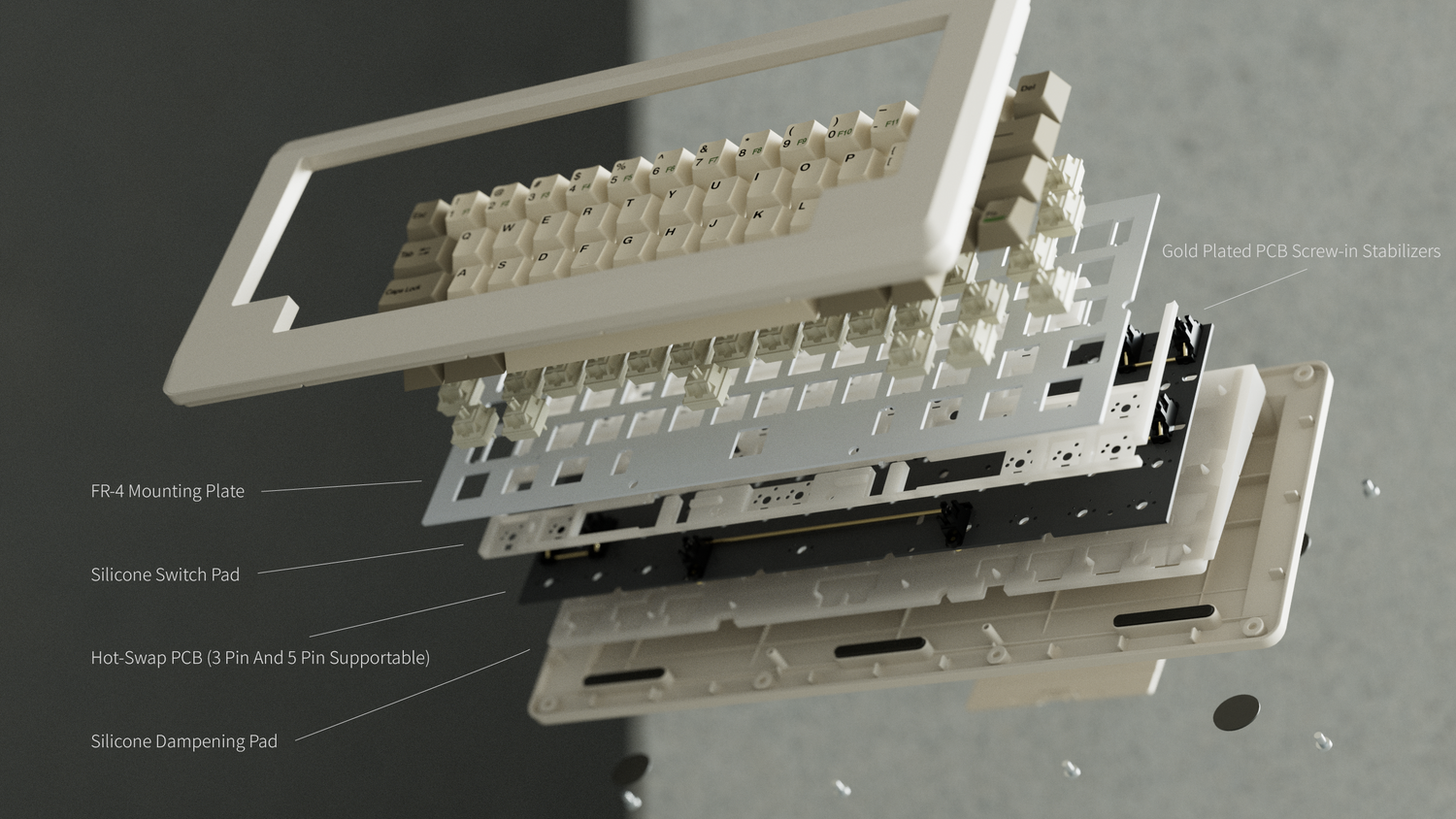 Gasket Mount, PCB Screw-in Stabilizer
Gasket mount structure, silicone switch pad, and dampener for reduced noise and improved typing experience
Screw-in PCB stabilizers for enhanced key stability and reduced wobbling
Collapsible content
Notice

※ To ensure a smooth and successful shipment of your order, please provide your shipping information in English.

※ All pictures shown are for illustration purpose only. Actual products may vary due to product enhancement.

※ Duties and taxes are not included in shipping fee.



※ After 7 days, we will no longer provide return, refund, and exchange.



※ Any refund is subject to a 4% processing fee to cover for various merchant fees that we ourselves to not get back.



※ Duties and taxes are not included in refunds.

※ You may cancel your order anytime during the pre-order period.

Pre-orders cannot be cancelled after the pre-order period has ended or after the pre-order has been closed!!!

Click here for more information